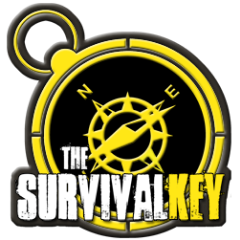 Not often is there a one stop shop for survival and preparedness information that not only has all of the necessary information, but makes it easily accessible as well. Enter….a recent newcomer to the survival and preparedness arena by the name of The SURVIVALKEY, a revolutionary new searchable database that is LOADED with videos, plans, checklists, and articles that contain the knowledge vital to being properly prepared. Whether your concern is a natural disaster, societal collapse, or economic troubles, there is a plethora of information that is included with the SURVIVALKEY that can ensure you have the tools to survive any situation. From clean water to food storage and urban survival to bugging out, The SURVIVALKEY has got you covered. As an added bonus, this is a dowloadable resource that will be available with or without an internet connection.
One of the differentiating factors that makes this database stand out from similar products is the wide variety of subject matter that is covered. The SURVIVALKEY includes the following categories:
Disaster Planning
Water
Food Prep & Storage
Shelter & Evacuation
Medical & First Aid
Sanitation & Hygiene
Wilderness Survival
Farming & Gardening
Hunting & Fishing
Survival Weapons
Security & Protection
Data Security & Storage
Communications
Transportation
Frugal Living
Sustainable Living & Homesteading
Disaster Fitness & Wellness
Alternative Energy
Community Preparedness
Spiritual & Mental Health
Books, Manuals & Other
If that is not enough, the resources that are included can be added to a favorites folder for easy access later and most of the content can be downloaded for inclusion with a survival reference book, thumb drive, etc. One of the other things that I really like about this software is the inclusion of an 'absolute essentials' folder in each section that covers the bare minimum areas that should be addressed for each area of preparedness.
The SURVIVALKEY is not something that is just thrown together. The content is developed by industry professionals and people who are passionate about survival and what they do. There is over five years of research and development that went into putting this together. Not only is The SURVIVALKEY developed and maintained by professionals, it is endorsed by professionals. Lieutenant General William G. "Jerry" Boykin (Retired), former commander of elite U.S. Army unit SFOD-D (Special Forces Operational Detachment – Delta), commonly known as Delta Force, not only endorses SURVIVALKEY but he uses it himself. Here is what LTG Boykin has to say about it:
I started looking for ways to better understand what I would be up against and to know how to deal with it. The thing that I found that impressed me most, and that my family and I are using to prepare ourselves, is called SURVIVALKEY. It tells you everything you need to know about how to assess your current state of readiness and to prepare your family. It tells you what to get. It tells you how to train your family. It tells you a lot of things that are going to be critical to us in the coming days. Don't wait, get SURVIVALKEY today.
If I haven't listed enough reasons to check out The SURVIVALKEY yet, consider the fact that a good book on a single subject like bug out bags or urban survival can cost upwards of $20. The information that is contained in this product is worth hundreds of dollars at a minimum! The one time cost for The SURVIVALKEY is a huge savings over trying to piece the same information together from individual sources, not only in money but time as well.
Make sure to check out SURVIVALKEY. This is the LAST survival guide you will ever have to buy!