John Kerry: Global warming is "world's most fearsome weapon of mass destruction."
Yes, Mr. Kerry ("our" Secretary of State) just said that last week. That means you, dear reader, exhaling CO2, are a "terrorist." You had better keep an eye on that Agenda 21 drone hovering outside your window! And now, presumably even the most mindless "Yes we can" chanter now knows there has been ZERO global warming since 1998 (well, I can dream, can't I?).
Maybe Kerry should go back to traveling on his wife's private jet, called the "Flying Squirrel" (just google "Kerry Flying Squirrel" to get your own details), sailing his 76', $7 million dollar yacht, the Isabel, which he docked in R.I. a few years back to save $500,000 in taxes rather than by docking in his home state of Taxachussets. At least he is less of a hypocrite than fellow leftist zillionaire John Travolta who owns FIVE airplanes, and has his own private airport…. but then, what else to do you expect from Hollywierd Learjet leftist?)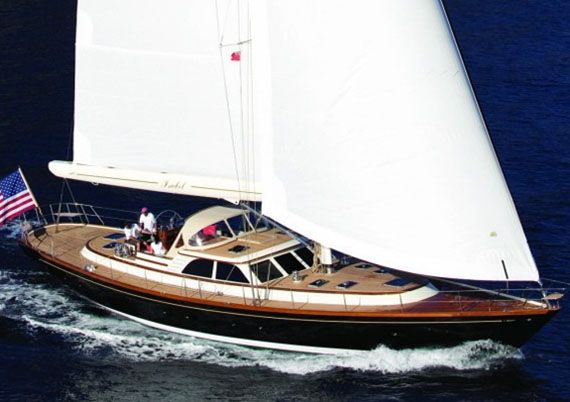 Or perhaps Kerry could go back to one of his mansions. A few years ago (this may have changed now, as well as valuations) his digs included:
Boston: A five-story, 12-room Beacon Hill townhouse that serves as Kerry's main residence. Assessed value: $6.9 million.
Nantucket, Mass.: A three-story, five-bedroom waterfront retreat on Brant Point. Assessed value: $9.18 million.
Washington, D.C.: A 23-room townhouse in Georgetown. Proposed 2005 assessment: $4.7 million.
Ketchum, Idaho: A ski getaway converted from a reassembled barn near Sun Valley. Assessed value: $4.916 million. Heinz Kerry owns two adjoining lots valued at $1.5 million and $1.8 million.
Fox Chapel, Pa.: A nine-room colonial on nearly 90 acres in suburban Pittsburgh. The property also includes a nine-room, carriage house. Assessed value: $3.7 million.
Make sure to check out the leftist website Snopes for additional details about the properties, where they try to justify it by saying that Kerry, himself, doesn't really own all of them, as his prenup with his fellow zillionaire leftist wife means that he doesn't legally own them (never mind the fact that these two leftist darlings have all this for, well… just two people!).
To consume as much electrical power as do the Kerry-Heinz mansions, the two largest of the five – in Pennsylvania and Idaho – are in cold climates and presumably need to be kept above 55F (and probably much more) for at least six months out of the year. With a combined estimated 110,000 square feet under roof, this takes as much energy as is required by a small American village of approximately 200 persons – for basically TWO people. Where is the radical leftist outrage at this wanton expenditure of the earth's non-renewable resources for two people? Before he bought the Isabel, he tooled around Nantucket Sound in a 42 ft luxury powerboat he called the Scaramouche, of which the no-frills model starts at $695,000, which he reportedly bought factory fresh, for cash. But then, he NEEDS this massive amount of fuel to get our leftist darling from event to event in a manner in which he doesn't have to mix with us poor, unwashed masses.
And in case you were wondering about Kerry's recent trips he made to discuss global warming, Jim Geraghty of National Review Online helpfully pointed out that flying first class from Washington to Seoul to Beijing to Jakarta to Abu Dhabi and then back to Washington runs up roughly 12.16 metric tons of carbon dioxide, according to CarbonFootprint.com, which uses data from the EPA and Department of Energy. In comparison, the average American generates about 19 tons of carbon dioxide in a year. So in one week, just from flying from meeting to meeting, Kerry generated about two-thirds the carbon output of the average American in one year.
ON A PERSONAL NOTE: I am now convinced that "WE" must be the problem. Never mind that the polar ice is doing just fine. I would like to extend a special thank you to Jim for sending this information my way.